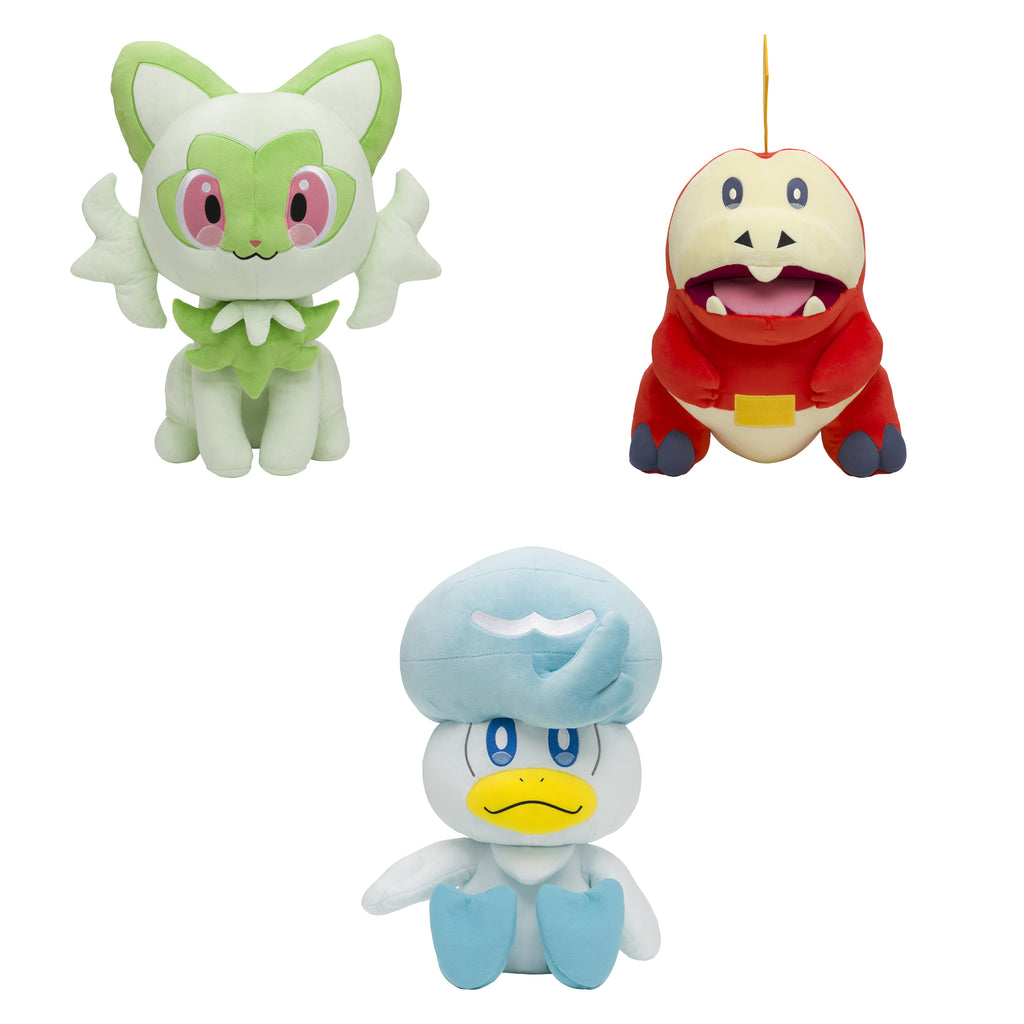 Pokemon Scarlet & Violet Life Size Plushes
$50.00
** These plushes are quite large. While they will fit under the size limits for surface/air mail.. they will be quite squished down. If you would like to avoid this, please select EMS shipping.
** If you order 2 or more of these plushes, you must select EMS shipping.
Size: 

Sprigatito: 50 x 44 x 41 cm
Fuecoco: 52 x 33 x 43 cm
Quaxly: 41 x 27 x 27
Release Date: November 18, 2022
Please note: Due to space limitations, this is a pick-up item. Item will be picked up from the Pokemon Center or ordered online after payment is received. Please allow a little bit of extra time for these to ship out. If there is none available in stock, refunds will be issued.mail.